Seventy-two years ago, early in the morning on 06 June, a combined force of 156,000 Allied soldiers stormed a handful of beaches along the coast of Normandy facing heavy fire from the German coastal defences, known as the Atlantic Wall.
These beaches were sites of fierce fighting, many were injured and many more made the ultimate sacrifice. Yet, despite the choppy seas and best efforts of the German defences the Allied troops were able to gain a crucial foothold and create a major turning point in World War 2.
This momentous battle lives long in the memories of those who survived the dangers and many of those who landed have made the trip back to visit the beaches and areas that have deep personal meaning from their time in France.
Here at Veterans UK we help to support those that were injured at Normandy and those left bereaved by the War by administering compensation for injury or illness as a result of service, pensions and other allowances. We often work in partnership with ex service organisations and charities, including The Royal British Legion whose travel arm, Remembrance Travel, run free tours for veterans to return to the beaches that had such an impact on their lives.
Nichola Rowlands-Smith from Remembrance Travel said:
"This year we organised 6 group tours to Normandy for D-Day veterans and they have proved to be very moving for all those involved. It has been wonderful to offer these brave veterans of war a chance to revisit the battlefield and to share their experiences with friends and family."
The free tours are funded by the Treasury using Libor funds and there are to be further trips this May and again in the autumn.
The Rt. Hon George Osborne, The Chancellor of the Exchequer, said:
"It is only right that all D-Day veterans have the chance to travel to Normandy, where they so bravely fought for our freedom.  I'm delighted that we've been able to use £1m of Libor funds for this purpose. The fines from those who have demonstrated the worst kind of values is being used to support those who have demonstrated the very best of British values."
Departing from London the 5 day tours will include a ferry crossing from Calais to Dover, accommodation, visits to Pegasus Bridge, Juno, Sword and Gold beaches, Bayeaux Cathedral and war cemetery, plus visits to personally specified cemeteries. Each tour will be accompanied by a medic and a guide from the Royal British Legion, but if needed, a carer and a close relative of each veteran can also travel free of charge. They will also be offering group travel opportunities for members of Normandy Veteran Associations.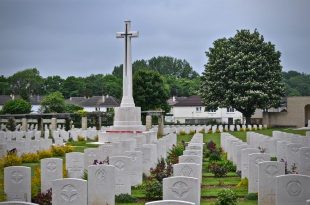 Remembrance Travel also organise a series of journeys of remembrance to other World War 1 and World War 2 sites, offering bespoke group tours to veterans, groups of friends and societies/clubs.
If a veteran you know wants to go back to Normandy, they can apply via Remembrance Travel's website www.remembrancetravel.co.uk, or telephone Remembrance Travel's tour operator, Arena Travel on 01473 660800. A friend or relative can apply on their behalf.