A scheme run by the UK's leading provider of supported housing for Veterans, Stoll, has now secured long-term social housing for over 500 ex-Servicemen and women through its high impact Veterans' Nomination Scheme.
Veterans who find it difficult to adjust to civilian life can end up homeless or in unstable or temporary accommodation. Many have low support needs and are ready and able to live independently, but struggle to find affordable accommodation.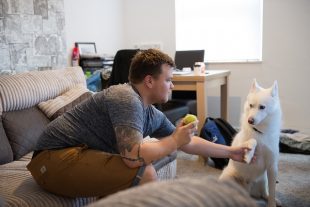 The Veterans' Nomination Scheme (VNS) was set up by Stoll, in partnership with the Royal British Legion, to find stable and affordable homes for Veterans. Stoll secures properties from over 90 housing associations and Local Authorities across the UK, and matches them with ex-Servicemen and women in need of a home. The VNS has now resettled 510 Veterans in long-term tenancies within their community and boasts a tenancy success rate of 95 per cent.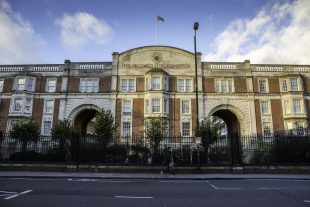 Julian Coates, VNS Project Manager at Stoll, said:
"The VNS is making a considerable impact on homelessness and it feels great to have found homes for more than 500 vulnerable Veterans who fought for our country. But we have a long waiting list of Veterans and are always in need of more Housing Associations and Local Authorities to sign up. London is the area of highest unmet demand, where we have about five homeless Veterans chasing each property that becomes available."
The Royal British Legion has supported the VNS for many years. Steve Baynes, Head of Grants and Social Policy at The Royal British Legion, said:
"Securing access to housing that is both suitable and sustainable is a difficult task for a significant number of people who are eligible for the Legion's help. We are pleased that the Veterans' Nomination Scheme has been able to provide housing for more than 500 veterans, giving them and their families the stability they need to make the most of their lives after leaving the armed forces. Our contribution to this project is one of a number of grants to other organisations that highlights the Legion's commitment to providing lifelong support for the Armed Forces Community."