The Armed Forces Memorial Roll of Honour service has been modernised.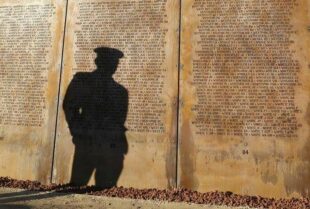 It is a searchable, electronic record, which contains the names of all UK Armed Forces personnel who have died during their service, since 1948, regardless of the cause of death.

Work has been under way at Defence Business Services (DBS) to make the online service easier for the public to use and more compliant with Government Digital Services (GDS) standards.

This new and improved online service will be familiar to those who use services on gov.uk as it follows the same layout as renewing a passport or updating a driver's licence.

The new guidance page and online service makes it easier for people to carry out searches and enables users to provide feedback.
Names are added to the Roll of Honour by the Ministry of Defence Joint Casualty and Compassionate Centre (JCCC), which is informed of all deaths in service.

The roll is updated quarterly and there is a minimum gap of a year between the date of death and addition of a name to the roll for data protection reasons.
The Armed Forces Memorial Roll of Honour can be searched here.