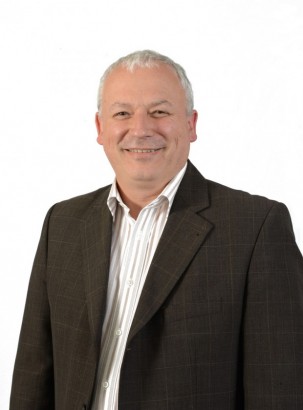 As we launch the Veterans Today Blog, Jon Parkin, Head of Veterans UK, tells us about the organisation and the role it has played in the past, and continues to play today, in supporting our serving Armed Forces Personnel, Veterans and their families.
Veterans UK has been around for a long time in several guises – but for many years we've consistently being tasked with delivering military pensions, the compensation schemes, welfare support for veterans and their families, and, perhaps more surprisingly to many people, the running of Ilford Park Polish Home.
We run a large number of minor schemes, some of which overlap with benefits provided by DWP. Veterans UK acts as the commissioner for the Veterans UK Helpline, which handles around 200,000 telephone calls and emails every year. Our mainstream pensions delivery is undertaken by our commercial partner, CSC.
We put in a lot of energy into understanding and communicating with our one and a half million active customers. We look at every complaint and suggestion to consider whether we need to make changes to what we deliver – many service improvements have come from our customers and their views.
I'm immensely proud of our staff – they have moved heaven and earth in the last five years to improve what we deliver for our customers. Over the same period we have downsized staffing by around 40%, so that has meant we have had to work smarter and harder.
We have great partnerships with the 3rd Sector. We are co-located with several organisations through the Personnel Recovery Units and Centres, and directly with The Royal British Legion through their high street sites. Combat Stress support us by covering our Helpline out of hours service and in delivering treatment for some of our War Disablement Pension customers. But overall we work with so many more, including SSAFA, Help for Heroes, Forces Pension Society, War Widows Association, ABF and BLESMA.
You'll perhaps know that the Veterans Advisory and Pension Committees also sit within my remit. These are regional committees, formed of volunteers, that work tirelessly to advance veterans' issues with regional partners such as local authorities, health and housing providers. They are a key component of the delivery of the Military Covenant.
Veterans UK is always busy. Changes to pensions, taxation and benefits impact on us very significantly; this environment has changed rapidly in the last three years and has caused us to adjust our priorities. At the moment our main priorities are:
taking over reponsibility for Guaranteed Minimum Pension for our AFPS pensioners
contributing to the quinquennial review of the Armed Forces Compensation Scheme
embedding the recent improvements put in place in our Operational Delivery Teams and in the Veterans Welfare Service
I'd like to highlight our communications channels. Veterans World is our online publication and is for any individual, advisory or support group who assist the veterans' community. You can access this via GOV.UK.
You can also access our core services through GOV.UK but you may find our Facebook and Twitter pages helpful too. The links to these can be found on this page.
We are continuously seeking feedback and genuinely care about what you think about what we do and how we can improve. It would be great if you could keep reading this blog and our other communication channels and give us some feedback about how we are doing and how we are communicating You can e-mail us at DBSCS-ExternalCommsTeam@mod.uk
Keep in touch. Sign up to email updates from this blog, or follow us on Twitter,
Jon Parkin