Here at Veterans UK Communications, we recently caught up with the team from Pilgrim Bandits, a charity who help and inspire wounded soldiers to live life to the full. This was recently recognised when they were the proud winners of an Armed Forces "Millie".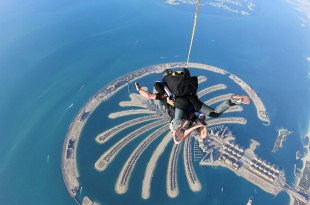 Veterans UK administer the Armed Forces Pension Scheme and both the War Pension and Armed Forces Compensation Schemes. We also offer advice and support on welfare issues via a dedicated Veterans Welfare Service, to make sure our veterans have the financial and practical support they need.
But even with this support, some veterans find it difficult to live life to the full, and just to smile or enjoy the company of others can be an almost impossible task. Pilgrim Bandits work with veterans to help them to believe in a life worth living again, supporting them to do things they never thought possible and achieve success.
The charity also encourages veterans to help others, by inspiring children and young people through working with schools and care centres and by raising funds to support research into advancing the science and engineering of prosthetic limbs.
The Charity was established by a small group of Special Forces veterans in 2007 with the sole aim of using their unique training and experience to help and inspire wounded soldiers to live life to the full.
At this year's National Military Awards hosted by The Sun Newspaper, the charity won the 'Support to the Armed Forces' Award and it's easy to see why they have been recognised when you know about some of the things they get up to with the veterans they support.
A BBC2 documentary, broadcast in December 2015 – 'Yukon – A Soldiers Journey' followed five amputee Servicemen and veterans as they undertook an amazing, but gruelling, 500-mile kayaking trip down the Yukon River in Canada.
The trip really embodied the Charity's motto – 'Always a Little Further'- pushing those that have already endured so much to go further and embrace life again and in so doing inspire others.
The charities founders say that some view them as a Forces Charity but they like to think of themselves as a 'Charitable Force', bringing support, help and adventure to injured personnel from both the Armed and Emergency Services.
Steve Beard, General Manager for the Pilgrim Bandits said; "We champion improvements to life-long care for the country's injured Servicemen and women and travel the country sharing expedition experiences to educate young people via visits to schools, colleges, prisons and care homes, that anything is possible. Our next expedition is in Greenland later this year.
"We know that Veterans UK not only administer the armed forces pension schemes and compensation payments for those injured or bereaved through Service, but also help ex-Service personnel get appropriate support from government, local authorities, independent bodies and charities like us. We look forward to working together with them in the future to help and inspire wounded soldiers to live life to the full through adventure".
If you would like more information on the work Pilgrim Bandits have done and are planning to do in the future, please visit the Pilgrim Bandits website.
If you are are serving in the Armed Forces or are a veteran, and you would like more information about the services of Veterans UK, please visit GOV.UK or contact us on 0808 1914 2 18 or email veterans-uk@mod.uk
Keep in touch. Sign up to email updates from this blog, or follow us on Twitter,