Air Commodore Paul Hugheson is the Director of Welfare and Policy for the RAF Benevolent Fund. Paul served in the RAF for 26 years and has seen for himself at first hand how stress and trauma experienced during service can lead to anxiety, Post-Traumatic Stress Disorder and depression. Here, Paul tells us about a pilot partnership between the RAF Benevolent Fund and Anxiety UK that is supporting those affected.
I was staggered to learn that 1 in 10 adults will experience a disabling anxiety disorder at some point in their life, often leaving them unable to cope with everyday life or unable to seek the help they need to deal with the condition. Our own reasearch at the RAF Benevolent Fund recently found that for RAF veterans below the age of 65, depression was one of the top difficulties they faced and further research has shown that 1 in 5 veterans are likely to be living with a common mental health illness.
We know that stress and trauma experienced during service can lead to anxiety and depression, which is why I'm delighted that the RAF Benevolent Fund has partnered with an expert organisation like Anxiety UK to provide support to working age veterans or their loved ones who are affected. We also continue our long standing support to Combat Stress to assist those affected by Post-Traumatic Stress Disorder related issues.
Through this new service with Anxiety UK, veterans and their families can access a dedicated helpline and email services for emotional support, talking therapies*, self-help material and annual membership to the charity. I'm proud that the service is already supporting a growing number of veterans and I intend to evaluate the service on a regular basis to see if we should expand the provision.
One veteran who has recently been helped by the service is Former C-130 Hercules pilot Martin Oxborrow. Martin's RAF career came to an end when he suffered from severe anxiety and panic attacks which manifested into a fear of heights and flying. He eventually sought help for his mental illness and urges others to speak up and do the same;
"I think this partnership with Anxiety UK is so important. I would urge anybody who has even the slightest inkling that something is wrong to use this service and get the help they need. Talk to someone, find treatment and keep fighting".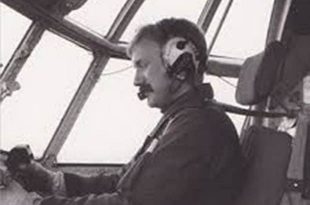 If you, or somebody you know is experiencing anxiety or depression, then please get in touch today. With more than 46 years experience of providing support to those living with and/or affected by anxiety disorders, Anxiety UK can provide our RAF family with quick and practical emotional support for various mental health needs.
I'm thrilled that our partnership has been featured in the latest edition of Veterans World, promoting help, advice and support to the veterans community.


To speak to someone about how anxiety or depression may be affecting you or a loved one you can contact Anxiety UK in the following ways:
Tel: 0844 334 1550** (available Mon–Fri 9.30am–5.30pm excluding Bank Holidays)
Email: rafsupport@anxietyuk.org.uk
Visit: www.anxietyuk.org.uk
*Eligibility criteria applies. **Call charges will apply. For T&Cs visit Anxiety UK's website